Guest & Service Information
**Due to the fluid nature of the pandemic, our Sunday service will be held online at 11 am
Online Sunday Service: 11 am
Until further notice we will be having our Sunday Service online through our website, YouTube & Facebook. Our Sunday services will look much like our in person services; just online and live from our Pastor's home. Our worship team will there and we will continue to keep you connected with what's happening within our church family. We also encourage you to use the comment sections to release testimonies and words throughout our Sunday services.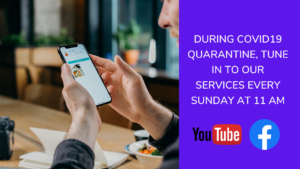 To join us via our website just visit our home page and the service should be on of the first things you see.
To join us through our YouTube channel please click on this link and you will be directed to YouTube.