KINGDOM LEADERSHIP SUMMIT
with Joseph Mattera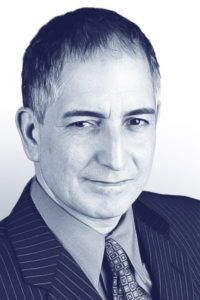 Father's House City Ministries, Won By One Church, and La Casa Del Padre are excited to bring to Portland Dr. Joseph Mattera. He is an internationally known author, consultant, and theologian whose mission is to train leaders who influence culture. He is the founding pastor of Resurrection Church in New York City, and leads several organizations, including The U.S. Coalition of Apostolic Leaders and Christ Covenant Coalition. Joseph has mentored people who are extending the Kingdom of God in key places of influence from Washington DC, to Hollywood; from the church to the market place. He will be equipping the attenders of the Kingdom Leadership Summit with Biblical Kingdom keys that will unlock your ability to influence and extend God's Kingdom in the places of your call.
This Summit is scheduled in such a way that people who have work responsibilities do not have to take their whole day out to attend. Our sessions will run as follows;
Tuesday, October 15th and Wednesday, October 16th from 10 AM to 12:00 PM- $35.00 registration .
Tuesday, October 15th and Wednesday, October 16th from 7:00 PM to 9:30 PM- FREE for all, offering will be taken
All session will be held at La Casa Del Padre located at 7805 SE 17th Ave, Portland. Registration is necessary for all attending the AM equipping sessions for leaders has a registration cost is just $35.00 for all who register before October 14th. If you pay at the door, the cost will be $40.00. Evening sessions are open to all as an offering will be taken. This is a bi-lingual event with Spanish interpretation.
Online Registration is now closed for the 10 AM Sessions.
You can still pay at the door.
All PM sessions are free and registration is not required.