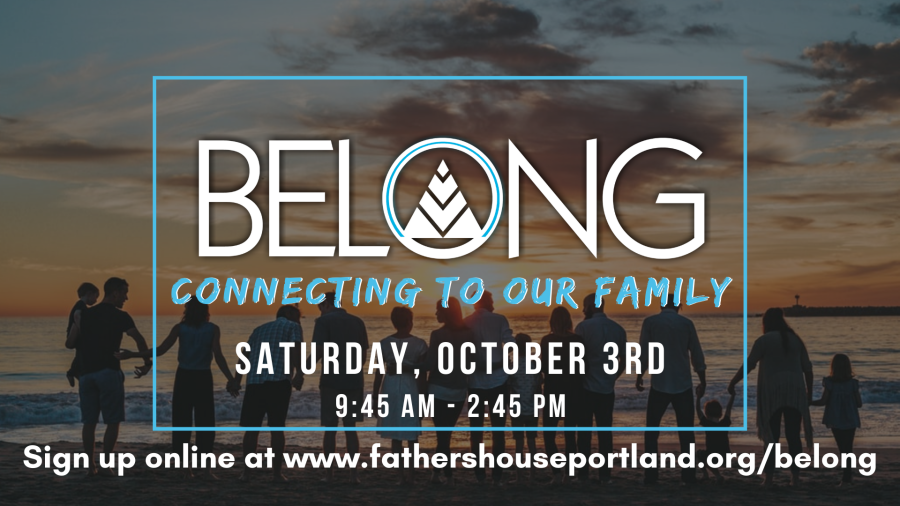 Psalms 68:6 Says that God puts those who are alone in families. Every believer should belong to a spiritual family, to have a place where they grow, a place there they can use their gifts, passions and callings to contribute the mission of extending the Kingdom of God. At the BELONG experience members of the Senior Leadership team will take you through our story, our values, our vision and where we see God taking us. BELONG is where you can explore what it means to be a part of the Father's House family.
Who is BELONG for?
Anyone who is exploring being a part of Father's House.

Those who are ready to jump in serve, work and lead in the ministries of Father's House.
BELONG starts at 9:45 AM and it includes a lunch. The day concludes with prophetic prayer ministry time over the participants. Depending on the number of participants and the interaction, most BELONG experiences end around 3 pm.
To reserve your spot in the our next BELONG, which will take place on October 3rd, please use this the form below. You will a follow up email and text confirming your attendance and direction to the BELONG location.