The mission of Heal the Land is to assist in the restoration and transformation of peoples, their culture and their Lands to a place of "fruitful God intended design" free from effects of destructive, iniquitous historical beliefs and behaviors.
The method is to introduce productive, life giving Kingdom perspectives to thoughts and practices in the context of any identifiable group's worldview that reveal historical and present destructive strongholds of beliefs and practices. Then, with new filters, assist to develop strategies to implement prosperous change that maintains and advances continued healthy growth.
Current targeted areas of ministry:
Home Base, Portland, Oregon at Fathers House City Ministries

Columbia and Willamette Rivers' Basins

Argentina, Paraguay, Bolivia and Brazil

Ireland

United Kingdom

Israel

New Zealand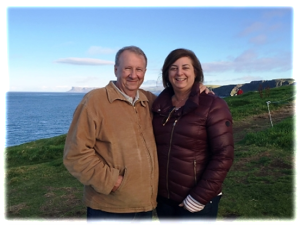 Heal the Land is an integral part of the mission ministry of Father's House to see the Kingdom of God invade culture and bring Heaven's cultures and values into the structures of society and culture. Tom and Dana Fitzgerald lead this charge that includes prophetic missions trips to various cities and countries where open doors exists.