CAN WE HELP? Street Outreach Ministry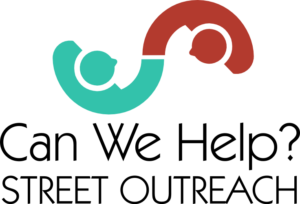 Portland has one of the highest population of homeless people per-capita in America. Can We Help? was created to give the homeless hope and a sense of worth through this service ministry that not only meets physical needs but ministers God's love and grace. Can We Help? has an established reputation in the City of Portland and Multnomah County as being a partner in helping the advocacy of the most vulnerable on the streets.
Can We Help? team members serve on teams that rotate through out the month so that no one person has to serve more than one weeknight our Saturday morning per month.

Team members are trained on how to do outreach to people who may be in crisis or despair or bound by addiction and torment, and bring them freedom through Jesus' love and power. We have countless testimonies of amazing turn-arounds and transformation of people much of society has given up on. Check out such an encounter our team had on the streets by viewing the video below.
Teams are formed every Fall with training both in the fall and early summer. If you are interested in joining this powerful team or to see how Father's House and you can form an affiliate Can We Help? Outreach through your church to serve in other sectors of the city, please contact Tim Bottler at pitimbottler@gmail.com