Welcome to Father's House
Father's House City Ministries is a downtown Portland community serving church focused embracing God's grace and power for personal and community transformation. We have a passion for experiencing God's presence and seeing the Gospel of the Kingdom of God bring life and wholeness to people and society. Come and join us in our journey to know God and to let Him be known through our lives.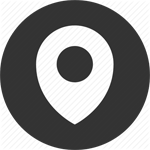 Location

PSU Smith Memorial Bldg
At Father's House we seek to live

as family

with one another and

on mission

to our world by alternating our schedule between small groups and focused outreaches.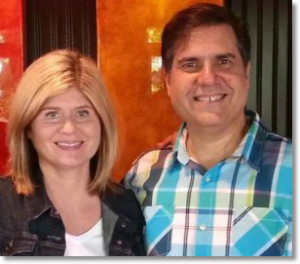 Steve and Deborah Trujillo
Steve and Deborah fell in love while they where writing music together for an outreach ministry to young people. Ever since, God has used them as a team to serve the hurting, the broken and forgotten. They ministered as youth pastors for 10 years and together they pioneered Father's House City Ministries and serve as its senior pastors. They are the parents to Tony and Marissa who are also serving God with their gifts and talents.
Steve & Deborah are emerging servant leaders to the city of Portland and the body of Christ who walk in an apostolic anointing. They are prophetic visionaries who see the big picture and understand the direction in which to go. They are known for their passion for the presence of God and the transformation and empowerment of people so they can reach their God given call and purpose.

FEATURED SERIES
From Sheep To Shepherds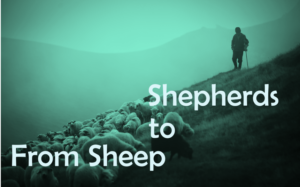 From Sheep to Shepherds is the latest series we are featuring for free here on our site. This series takes a prophetic look at the process God uses in our lives to bring us into spiritual maturity and into the works of Jesus, who was a shepherd who went after the lost sheep of the world. This series has powerful truths about God's processes in our lives to grow us up into the image and ministry of
Jesus
.
Upcoming Events
OPENING THE GATES OF HEAVEN
Final one for the summer; Wednesday, August 31st
At the center of the city of Portland, there is an area that has had the nick name of "The Gates of Hell". It's an area that is and around the west side of the Burnside Bridge long know for violence, drug use, sex industry exploitation, poverty and mental illness. In July of 2015 a group of folks from various revival and reformation minded churches and ministries gathered to "Invade The Gates of Hell" through worship, dance, prophetic prayer walks, Holy Spirit led power encounters and ministry to the poor and homeless. As praise and prayer went out into the atmosphere we sent out these teams and God did amazing things. That night we saw multiple healings, salvations and deliverances where done through the power of the Holy Spirit. This included one man who got out of his wheel chair totally healed! He actually walked back to the worship the wheel chair (see picture below). There were even five people who were saved by just coming up to the worship and feeling God's presence.
At the end of the evening everyone felt the shift and many felt a witness in their spirit that we must return there again and establish open Heaven over what once was the Gates of Hell.
Our mission for the summer of 2016 is to hold three events on the last Wednesday of the Summer months; June 29th, July 27th and August 31st. Our strategy will be similar to that of 2015, worship, prophetic dance, prophetic prayer walks, Holy Spirit power encounter teams (supernatural evangelism) and ministry to poor living on the streets. So we are calling for worshipers, intercessors, revivalist and lovers of God and people to assemble on these three dates and through united worship, prayer and obedience to the commandments of Jesus to go, open up the gates the Heaven over this area and reclaim it for the Kingdom, for revival, reformation and transformation! We call you to sign up for a team below and tell others to come and join us!
TIMES AND LOCATION
Ground zero for all these events will be at the water fountain on Waterfront Park that is located approximately near 50 SW Naito Parkway. We will check in at 6:30 pm and start the worship at 6:50 pm. From there teams will begin to head out. For Parking, we recommend street parking as you will only need to pay for a half hour of parking since parking is free after 7 pm.
THE POWER IS IN OUR WORSHIP, PRAYER, SERVICE & POWER ENCOUNTER TEAMS
We believe that everything that is transformational on the Earth starts from the Presence of God. Therefore, this entire act is based on us coming together from different churches and worshiping together. Through that worship we believe the atmosphere is shifted over the area so that teams who will serve the poor, teams who will go out to bless people, will be received and a harvest will be brought into the Kingdom. Therefore, we are asking that you sign up to be part of a team. Our greatest need is worshipers and intercessors, so please do not think you are doing less by staying and worshiping, you are actually setting the stage for the miraculous glory of God to invade the streets.
Besides worship, which includes prophetic art, flagging and dance, we are going to be sending out teams to love through the power of the Holy Spirit, to see signs and wonders demonstrate the love of God towards them. We are also having "Can We Help?" teams which is a ministry that serves the homeless with needed supplies, but also loves on them, prays for them and shares the power of the Gospel. We ask that you select to be a part of one of these three teams using the sign up form below. This form will be active between July 13th and July 25th. We also require that people register when they show up so we can verify that we have enough enough team members to fill out the teams.
Please stay up to date with weekly and sometimes daily updates through our Facebook Event page

We are now taking registrations for the August 31st final Opening The Gates of Heaven for 2016
CONNECT
Sunday Gathering Address:
Phone: 503-725-2750
This is a new number, possibly not yet publicly listed but it is the correct number for us!
Church Office Location:
633 SW Montgomery St. Suite 207
Portland, OR 97201**
**Mail cannot be delivered to office

location