Welcome to Father's House
Father's House City Ministries is a downtown Portland community serving church focused embracing God's grace and power for personal and community transformation. We have a passion for experiencing God's presence and seeing the Gospel of the Kingdom of God bring life and wholeness to people and society. Come and join us in our journey to know God and to let Him be known through our lives.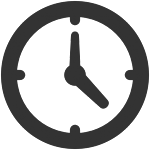 Service Time

SUNDAY

"The Mix" at 10:45AM


Worship at 11:00AM
Children's Ministry at 11:50 AM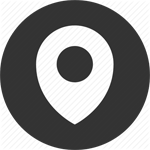 Location

PSU Smith Memorial Bldg
At Father's House we seek to live

as family

with one another and

on mission

to our world by alternating our schedule between small groups and focused outreaches.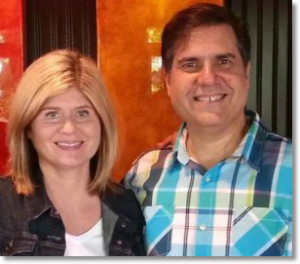 Steve and Deborah Trujillo
Steve and Deborah fell in love while they where writing music together for an outreach ministry to young people. Ever since, God has used them as a team to serve the hurting, the broken and forgotten. They ministered as youth pastors for 10 years and together they pioneered Father's House City Ministries and serve as its senior pastors. They are the parents to Tony and Marissa who are also serving God with their gifts and talents.
Steve & Deborah are emerging servant leaders to the city of Portland and the body of Christ who walk in an apostolic anointing. They are prophetic visionaries who see the big picture and understand the direction in which to go. They are known for their passion for the presence of God and the transformation and empowerment of people so they can reach their God given call and purpose.

FEATURED SERIES
From Sheep To Shepherds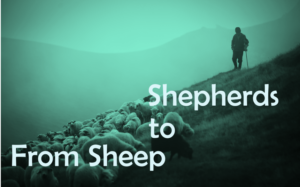 From Sheep to Shepherds is the latest series we are featuring for free here on our site. This series takes a prophetic look at the process God uses in our lives to bring us into spiritual maturity and into the works of Jesus, who was a shepherd who went after the lost sheep of the world. This series has powerful truths about God's processes in our lives to grow us up into the image and ministry of
Jesus
.
UPCOMING EVENT

SEPTEMBER 29th to OCTOBER 1st
The ladies of Father's House Ladies are invited to our wonderful fall retreat. It's time for us as women of our House, to get together for some fun, laughter, a time of hearing from each other and from the Lord together. We are going to worship together, hear testimonies of personal journeys and breakthroughs, pray with one another, play games have fun and laugh and love together and catch the vision of what it truly means to have "No Daylight Between Us" . You don't want to miss out, but hurry because we are only able to accommodate the first 25 ladies who register!
4,300 sq ft home on a lake outside Lincoln City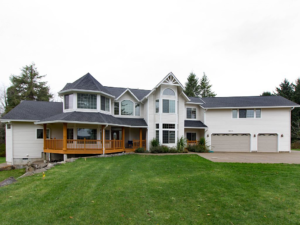 Beautiful accommodation for up to 25 ladies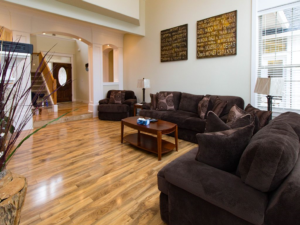 Huge backyard to enjoy and have fun together in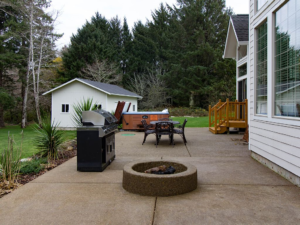 It's like camp for grown ups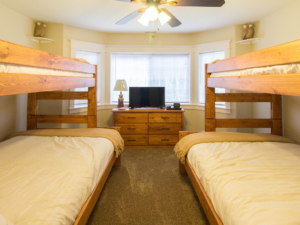 DETAILS
SCHEDULE

:
Check in Thursday night after 4 pm, Sept. 29th. Check out will be 11 AM on Saturday, October 1
LOCATION:
Outside Lincoln City on Devil's Lake. Plan on at least two and half hours of driving from Portland Metro area. When you register you will will receive an email with the address and directions.
COST: $90.00 per person. This includes snacks on Thursday night, all meals on Friday and Saturday brunch plus the sleeping accommodations.

AGES: This treat is for post High School ladies. We will not have any way to accommodate women with children.
LIMITATIONS: We are limited by the facilities owners to only 25 guests at this retreat. Therefore the registration will be closed after the first 25 ladies sign up!
Q&A
CAN I COME FOR PART OF THE RETREAT?
No, due to both the cost to the church and the purpose for the retreat we ask that all attendees come for the entire retreat.
CAN I BRING MY BABY OR SMALL CHILD?
We are unable to accommodate children of any for this retreat.
WHEN DO I HAVE TO REGISTER BY?
Registration will close either when 25 ladies are registered or by Monday, September 26th which ever comes first.
HOW DO I REGISTER AND PAY?
Registration and payment will only be done online through the form accessible from a link at the bottom of this page. There will also be registration table on Sundays at the church to facilitate registration and payment for those ladies who need assistance with online registration. Payment maybe done through Debit or Credit Card.
CAN I INVITE A LADY WHO IS NOT PART OF FATHER'S HOUSE?
Yes, however, our purpose is the bonding of the ladies of our church family so we like to ensure that all the ladies of our House have the opportunity to come before we open it up to those outside our church. Therefore, we ask that you wait till after September 21st to register ladies who are not yet part of our church family. This can be a wonderful outreach for ladies who are not connected to a church family, but we do want the ladies of our House to have the first dibs on the limited space we have for this retreat.
WILL THERE BE CAR POOLING?
We do encourage carpooling. We believe that it's best for ladies to carpool with other ladies coming from the same part of the metro area they live in (IE: SW, NE, etc.) The church is not officially coordinating this but we can let you know who is coming from your area so you can make contact with them to arrange carpooling.
All bedding is supplied. We do encourage you to bring your own towel, toiletries and of course, comfortable and season appropriate clothing for walks along the lake and beach in the Fall weather. You may also want to bring some money for shopping, if you'd like. Please, make sure to bring your Bible.
CONNECT
Sunday Gathering Address:
Phone: 503-725-2750
This is a new number, possibly not yet publicly listed but it is the correct number for us!
Church Office Location:
633 SW Montgomery St. Suite 207
Portland, OR 97201**
**Mail cannot be delivered to office

location