Welcome to Father's House
Father's House City Ministries is a downtown Portland community serving church focused embracing God's grace and power for personal and community transformation. We have a passion for experiencing God's presence and seeing the Gospel of the Kingdom of God bring life and wholeness to people and society. Come and join us in our journey to know God and to let Him be known through our lives.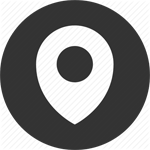 Location

PSU Smith Memorial Bldg
OUR SUNDAY SERVICE ON JULY 3RD WILL BE HELD AT COOK'S PARK IN TIGARD!
At Father's House we seek to live

as family

with one another and

on mission

to our world by alternating our schedule between small groups and focused outreaches.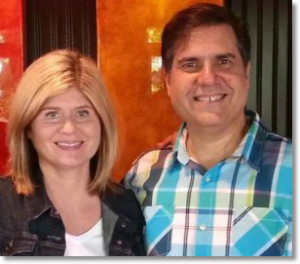 Steve and Deborah Trujillo
Steve and Deborah fell in love while they where writing music together for an outreach ministry to young people. Ever since, God has used them as a team to serve the hurting, the broken and forgotten. They ministered as youth pastors for 10 years and together they pioneered Father's House City Ministries and serve as its senior pastors. They are the parents to Tony and Marissa who are also serving God with their gifts and talents.
Steve & Deborah are emerging servant leaders to the city of Portland and the body of Christ who walk in an apostolic anointing. They are prophetic visionaries who see the big picture and understand the direction in which to go. They are known for their passion for the presence of God and the transformation and empowerment of people so they can reach their God given call and purpose.
FEATURED SERIES
R8- The Revealing Of The Sons Of God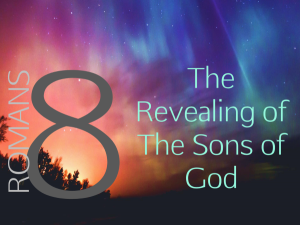 The Romans 8 series is the narrative of our adoption as God's children. It's the story of how slaves to fear becomes the sons of God that all of creation is desperately waiting for. These sons bring the world into freedom and alignment because they themselves are rightly aligned, they know who they are and who's they are. This series is the follow up to the Significant series previously posted.
UPCOMING EVENTS

GIFT DISCOVERY WORKSHOP
You have been gifted, called and designed uniquely the Lord to reflect the image of Jesus on the Earth in a way only you can do. You carry something within you that the rest of the body of Christ needs in order to be complete and advances His purposes on the Earth. On June 6
th and 9th
we are offering a two part workshop that will use the special tool called to Destiny Finder to help you discover the following about yourself
Your personal mix of the gifts of Jesus (Apostolic, Prophetic, Evangelist, Teaching and Pastoral gifts)

The gifts of the Holy Spirit you are grace with.

The motivational gifts (from Romans 12)

Your passions

Your history with God that points to his work in uniquely shaping your for purpose and destiny.
The cost for this workshop is $16.00 which includes the purchase of the Destiny Finder test and a couching session to help you understand your results and move toward ministry that you are fashioned by God to operate in. The workshop will take place at two locations; Wednesday the 6
th at Pastor Steve's home and at Westside Vineyard Church on July 9th
To register for this workshop, please fill out the form below
by July 2nd.
CONNECT
Sunday Gathering Address:
Phone: 503-725-2750
This is a new number, possibly not yet publicly listed but it is the correct number for us!
Church Office Location:
633 SW Montgomery St. Suite 207
Portland, OR 97201**
**Mail cannot be delivered to office

location